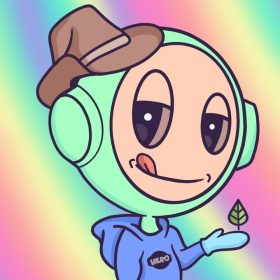 There are millions of degens but only 10,000 Degen Heroes. Protectors of the metaverse.
Pre-Mint Price: 0.075 ETH
Our roadmap has been meticulously designed to provide value to Degen Hero holders at every stage of sales, drops, collaborations, and story development.

Each project within the brand has been investigated for feasibility and the likelihood of generating revenue streams in comparison to the use of funds. Our value propositions have been designed to directly reward holders in ETH, which can be accumulated and claimed at any time. Why not just use the native $DEGEN token? We're degens... ETH is our native currency, and we're guessing it's yours as well!

Chapter 1 of our roadmap will continue to slowly reveal itself, removing more fog and making the picture much clearer. Check every road sign, every building, and even the graffiti on the walls. While some things will be obvious, others will be less so, and we can't wait to see what the keen-eyed will notice!