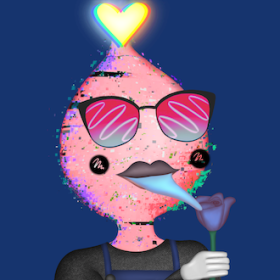 Radioactive flowers turned PFPs blooming onto the Polygon blockchain. Digital Buddies focused on mental health advocacy.
Pre-Mint Price: 0.04 MATIC
10k radioactive flowers turned DigiBudz blooming onto the Polygon blockchain. The artist aims to celebrate weirdness through her art with exaggerated features, trippy patterns, and of course a glitchy feel—after all, this is DIGITAL art! Since the pandemic, isolation is a common feeling world-wide. DigiBudz strives to create a strong online community of "digital buddies" (hence "DigiBudz") that not only help decide the fate of DigiBudz, but also have true 'Budz to connect with when life gets tough. Additionally, our data is on-chain; this means that the unique metadata will be permanently infused with the associated NFT to guarantee its value and authenticity.