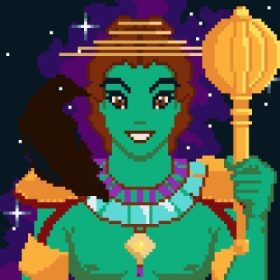 We are all Mythical Beings. A collection based on self-love, empowerment, healing & reconnecting back to one's true nature.
The first NFT project to be launched on four blockchains. 
2222 collection for the ETH launch. Our community's growth will be aided by the $KRIYA token and our DAO. 

0.05 ETH is the starting price. 

All of us are Mythical Beings. We're all about self-love, healing, and reconnecting with our true nature! 
A group of one-of-a-kind Beings who have traveled through space and time to usher in the Golden Age of Awakening, which will bring hope, balance, and new ways of life with the goal of restoring Gaia, our planet Earth. Everyone can benefit from Mythical Beings.