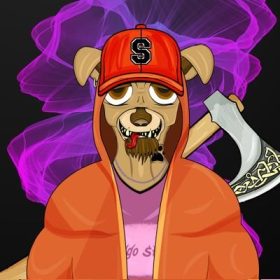 Doggo Style NFT by Dawn Productions. 1st collection out of 5, Join us in creating the biggest and greatest open-world VR game!
Imagine waking up in the morning, putting on your VR headset, and jumping into a game with your friends.

You all decided to set sail together, so you bought a ship and began sailing the seven seas. You discovered an island.

There's a treasure chest.

You and your friends exchange glances before opening the box.

A flight ticket and three weeks of vacation are included in the box!

You remove your VR headset. You scream, take out your phone, and download the tickets. The next day, you and your friends board a plane.

Join us in our vision today. Let's work together to create the Meta-verse of open world gaming!