Significant collection
Significant collection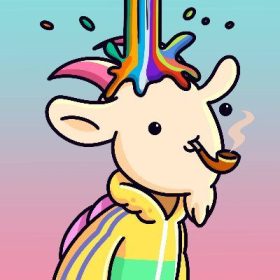 The GOAT of all doodles..
The most Degen Goats on the Ethereum Blockchain
All 5,555 Doodle Goats welcome Degens from all walks of life into The Barn to take part in The Goat Trilogy.

Doodle Goats are more than just a community, they represent a movement towards art & self-expression.
Collections in Secondary Market