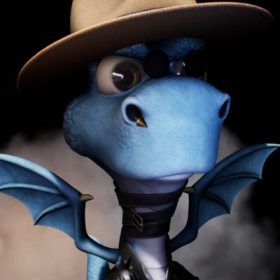 Dragons Arena is the first MOBA PTE (Play To Earn) game based on the Elrond blockchain technology.
Dragons Arena is a collection of 8,888 randomly generated 3D Dragons that will be released on the Elrond Blockchain on February 25th and rendered in Unreal Engine, the world's most powerful game engine.
Our goal is to provide high-end NFTs with dragonish utility that reward holders and players. Dragon Arena is led by a dedicated team of five dragon enthusiasts. One of our members, "The Mother of Dragons," is an OG-artist with over six years of experience in Autodesk Maya, ZBrush, and Substance Painter.