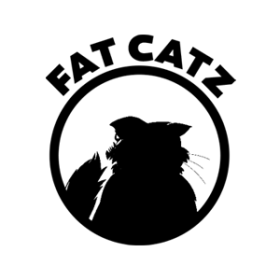 Fat Catz is a collection of 9.999 awesome cats not interested in losing weight. DAO, Staking and Token ready at launch.
Fat Catz is a collection of 9.999 awesome cats not interested in losing weight. The project is DAO, Staking and Token ready.


Each Cat is randomly generated from over 300 handmade traits and there are some exclusive 1/1 chonkers.

Fat Catz is not only a PFP NFT Project, we have much more for the community and holders.

The project is community centered and driven: a DAO voting system will be implemented at the beginning and holders will decide upon the development of the project. 

The ecosystem currency is $FAT, which can be earned by staking the Catz in The Restaurant. All the Catz can earn $FAT, but some will earn more in a rarity-based staking. Utilities and tokenomics will be announced soon after release.

The $FAT token will be different from all other tokens in NFT projects seen so far: the team is determined to build a complete DeFi system around it. Not just a token that can be used within the Fat Catz ecosystem, but a project whose limits will be defined by the community itself.

The Kitchen launchpad is an NFT Projects Incubator, where holders will be able to get financed for the development of their own projects, along with getting benefits from the funded collection itself, like Whitelist spots with special minting price and of course with a portion of the income of the Kitchen Collections flowing into the Community Grant, The Treasury or in the $FAT Liquidity.

A Community Grant of $50,000 is planned: it will be used to reward members who will help us in the project's development, for example as moderators, with content production or by managing hidden channels.

In addition to the Community Grant there is a Treasury that will be used for a series of activities to ensure the longevity of the project. When 50% of Catz will be adopted, a portion of the proceeds will flow into the Treasury up to a total of 30 ETH! Members will be able to vote on how to use the treasury funds through the DAO voting system.

Are you ready? The Fat Catz Restaurant will open soon!!