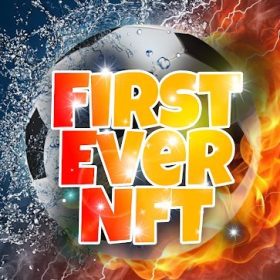 First Ever NFT Soccer Team
Presenting the FIRST EVER NFT SOCCER TEAM. We want to interact with soccer fans worldwide and to share our love for soccer and money⚽🤑
Come see the NFT's First Art Portfolio!
The FIRST EVER NFT SOCCER TEAM, a limited-edition collection handcrafted in honor of future stars, VIPs, and Legends we all know and love!
Each piece of art is one-of-a-kind and will not be duplicated.

With the support of our community, new Drops are released regularly, highlighting the top players we feel fit for our collection. Stay up to date by following us on social media and checking out the site's member benefits area.

Member Advantages
For the first time in history, keeping a player results in extra tokens.
Now is the time to join. You will receive 1NFT tokens dependent on the rarity of your crypto player every time he or she scored a goal.

YOU WILL RECEIVE 1NFT TOKENS DEPENDING ON THE PLAYER'S RARITY!
The 1NFT Token was established as a community token!
Every holder will receive a varied quantity of Free Drop Tokens as part of a system that we have established, ranging from 1 to 10,000 tokens every drop. Along with our fantastic Road Map, we're introducing this tool to allow our community to benefit from holding, swapping, selling, and reselling our artwork in the meantime.

We will mint a maximum of 1,000 Crypto Players over the course of a few years. We'll concentrate on professional leagues from all over the world.
There will be a maximum of six rarities available.

Normal = 0.09 eth
High = 0.15 eth
Very High = 0.25 eth
Ultra = 0.49 eth
VIP = 0.99 eth
Legendary = 2.5 eth

We have a thriving and rapidly expanding Discord and Twitter communities, and you are always welcome to join us.