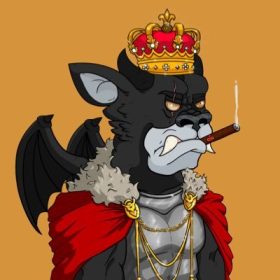 First NFT with Progressive Rewards from Staking!
The Gargoyle Business Club is a one-of-a-kind NFT collection of 1,234 Gargoyles on the Ethereum Blockchain. Each Gargoyle is generated programmatically from a variety of hand-drawn traits such as skin, expressions, clothes, accessories, and more.

Gargoyles are stored on the Ethereum blockchain as ERC-721 tokens and are hosted on an interplanetary file system (IPFS). Depending on how frequently they appear, some traits will be common, rare, mythic, or legendary.

The minting date, as well as the minting price, will be announced. Whitelist members have the option of minting a Gargoyle for a lower price 24 hours before the Public Sale.

Our mission is to build a global community where people can connect, learn, collaborate, and grow together. Join us at the world's most exclusive Business Club.