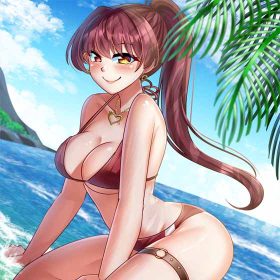 8000 girls looking for boyfriends! (not AI generated) - LifeTime dividends with the Kanojo Dating Mobile app and more
Pre-Mint Price: 0.09072 MATIC
Mint Price: 0.107126 MATIC
8000 girls looking for a boyfriends! (not AI generated)

- LifeTime dividends with the Kanojo Dating Mobile app

- 410 Free trip to Hawaii for VIP & Rare NFT holders, to decide on the Dating app options

- 5600 pre-sale spots

- 300 VIP

- 100 Lottery winners

- 10 Rare NFTs (win 250K$ each)

- 3D version of the NFT & Free Looking Glass Portrait

- SandBox & DecentraLand gallery

- 100% royalties back to the community



The Artist work in the Ecchi industry for over a decade and wants to step away, starting a new dating mobile app to take over Tinder that is dying.


Dating apps, generate $2.34 Billion in 2020, the market is huge.
All NFT holders will receive lifetime dividends on the mobile App incomes.
60% of the incomes are for the NFT holders



Join the community, you can quick Flip your NFTs it doesn't matter people that will hold the NFTs are the one receiving dividends.