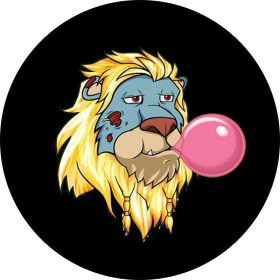 Lazy Lions, is an exclusive 5,000 only mint-able premium NFT. No two pieces of these 5,000 digital assets are alike.
We've brought Lazy Lions to Ethereum Classic because we believe it has untapped potential. We created 5,000 NFTs in such a way that each individual NFT minted is rare. Random Lazy Lions will be minted. We have, however, created a ranking system in which some Lions are more rare than others. 
The Lazy Lions are the first and only team to join the Ethereum Classic blockchain. Because only 5,000 were made, this adds to the uniqueness of our project. Each mint of a Lion will cost 2 ETC.