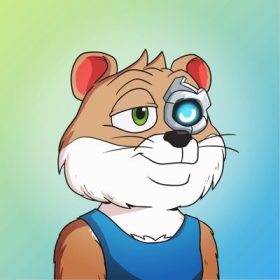 The NFT collection where your token doubles as your ticket to exclusive experiences at concerts, festivals, and parties
BoomBoom, KryptoKevin, Stingray, and Snowball have been partying together since their college days. A few tables and family heirlooms were destroyed in the process, but it was all worth it for the memories.

Isn't that why we do anything? Being a Party Animal means having no regrets in life. Sure, no one should take that extra shot, but did you die? When you think back on all of the good times, you realize that the hangover was well worth it.

Nobody knows if House Party Animals will go to the moon, but that's not why you're here. You've come for the friends you'll make at unforgettable, once-in-a-lifetime parties. You've come to make memories that you'll never forget.

This is how we all buy Lamborghinis. Every. Single. Party. Animal. We do this by building the most powerful community of people who enjoy music festivals and parties. We do this by inviting everyone we know to the party and ensuring that everyone has a good time!
Collections in Secondary Market