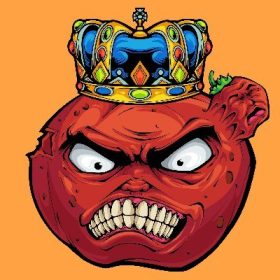 1515 unique tomatoes, that produce madness $JUICE on Avalanche blockchain
Inviters will receive 10% of each mint value after a confirmed mint: There will be a dedicated field on our site's minting panel for discord inviters linked to the site database. If you invite a friend and he enters your discord name before the mint, you will be eligible for a 10% 15 USD reward for each minted NFT value. SPREAD THE CRAZY!!
As a reward, 10% of total sales are distributed to all holders.
5 percent royalties to original minters: Mad Veggies original minters receive a long-term royalty of 5 percent passive income.
Each mad veggie can be staked to produce $JUICE at a daily emission rate of three for the Mad tomato and two for the Mad cucumber.