Significant collection
Significant collection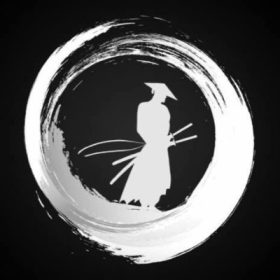 Shogunate - The Samurai Spirit
7777 on-chain generated NFT collection on Ethereum - PvP & P2E on Polygon
0xArt 0xArt is a group of NFT and art enthusiasts.
We wanted Seiun, a real artist, to draw our first collection entirely by hand.

We wanted to let you, our community, know about our collection through our collection.

Explore the incredible world of the shogunates.



On the Chain

We wanted to provide everyone with the assurance of a fair and impartial distribution, in addition to quality.

Despite the complexity of the development induced, we saw onchain generation as the critical component.

We aimed for the same level of quality in the technical parts as we did in the project's visuals.

Our community will be able to participate in a successful project, both technically and visually, in this manner.



Arena of the Shogunate

This collection was the result of careful thought and collaboration with our artist.

in order to bring quality, uniqueness, and to allow us to lay the groundwork for what will be our game.

In our game Shogunate Arena, each character/NFT will have a future role to play.
Collections in Secondary Market