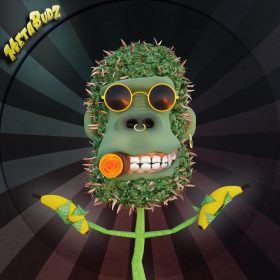 MetaBudz is a collection of 4420 blockchain grown budz, farmed by @theartistroy and picked by a team of NFT crazed Pros
Pre-Mint Price: 0.032 ETH
GROWN IN THE MOST TECHNOLOGICALLY ADVANCED LABORATORY OF ITS KIND
METABUDZ ARE 4420 BLOCKCHAIN GROWN BUDZ FARMED BY THE ARTIST ROY AND HAND PICKED BY A TEAM OF NFT CRAZY PROS.
METABUDZ GIVES YOU THE OPPORTUNITY TO OWN A UNIQUELY GROWN COLLECTABLE. THIS ALLOWS YOU TO ATTEND EXCLUSIVE EVENTS ACROSS THE METAVERSE, AS WELL AS ACCESS TO P2E GAMES, STAKING, AND REWARDS.