Significant collection
Significant collection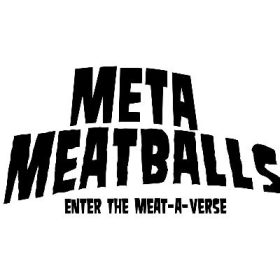 Royalty and profit share gaming NFTs ETH Blockchain. P2E, in burst animation gameplay.
Meta-Meatballs are 8,888 unique royalties and profit sharing play-to-earn gaming NFTs that can be used in the Meta-Meatball Meat-a-verse to gain access to exclusive events. Most meatballs are greedy narcissists who exist in their own right to drip in swagu, collect sauce, gain rewards, and simply look cool. Meta-meatballs have rolled off the table and into the crypto space, each with their own set of assets and traits, so no two meatballs are the same. So, grab your future best friend Meatball and let's get drippin' and rollin' into the Meat-a-verse.
META MEATBALLS' STORY...
After exhausting all of its food resources, humanity embarked on a mission to create a food reproduction utopia in order to save the human race. After years of hard work and being on the verge of extinction, the scientists were finally successful using advanced artificial intelligence! Advanced food multiplication was a success; however, something went horribly wrong... …

Years later, humanity has been captured and enslaved after being betrayed by its energy source. However, not all hope was lost. Meatballs were born with an unexplained sense of human loyalty and purpose. Meatballs, despite being mostly greedy and selfish in their own right, are on a mission to free humans from the evil grub, as well as to solve the unexplained mystery of their own existence and the reason for their strange innate loyalty to humans.