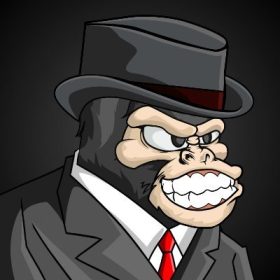 Welcome To The Metaverse Of MonkeyKongs! Metaverse is the new big thing, and MonkeyKongs are here to take it over
Welcome to the MonkeyKongs Metaverse! MonkeyKongs are here to take over the metaverse, which is the new big thing.
The idea is to build a community of NFT enthusiasts and to open up a new world of opportunities for collectors, newcomers, and high-net-worth individuals. You will not only receive NFTs from this project, but you will also become a member of a community that includes crypto experts, artists, celebrities, and multi-millionaires. This project will provide a plethora of new opportunities for those who are a part of the circle in the future.
MonkeyKongs are becoming more powerful by the day. Be a part of the project from the start to take advantage of every opportunity that arises along the way.
Why should you pick MonkeyKongs over other NFT projects? A strong concept, dynamic and disruptive artistic work, and, most importantly, a very limited number of NFTs with distinct characteristics.
Furthermore, the emphasis on community bonding will propel every member of this project to an entirely new level of success in the Metaverse.
MonkeyKongs, like everything else in this universe, aren't perfect, but guess what? MonkeyKongs never abandons a man or gives up, no matter how difficult the situation.