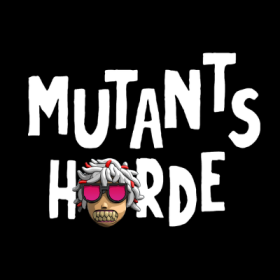 Land of Solana | Mutants Horde is a mutant collection of 1111 unique art peces living on the Solana Blockchain.
Mutants appeared on the planet about a hundred years ago as a result of time's degeneration. Because the human population was terrified of their monstrous appearance, they immediately subjugated them, and the mutants are now imprisoned and surrounded by high walls.

Inside the mutant communities, discontent and a desire to escape this imprisonment have reached a tipping point, and the air is filled with the vibrations of revolution. We are the part of the human race that refuses to accept discrimination and has decided to join forces with mutants in order to help them live freely in the world.

Will you be a revolutionary leader or a simple soldier?

Will you infiltrate as a spy for or design future mutant cities? The time has come to take a stand... Mutant liberation is imminent.

We came to the conclusion that the community is an essential component of any successful project. As a result, we decided to create a community-based collection with unique benefits for holders, such as airdrops and SOL derived from royalties.

THE JOURNEY HAS ONLY JUST STARTED...

This collection is a tribute to Dr.FrankenPunks ETHvil's as well as WL tickets for our upcoming projects.