Significant collection
Significant collection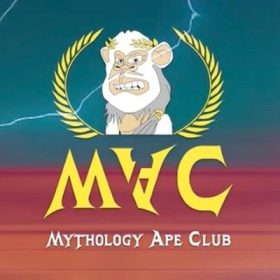 They didn't want to be alone, they wanted to go home. They now march as one against the Gods.
Pre-Mint Price: 120 MATIC
The MAC apes were once innocently roaming the plains of their existence when they were suddenly surrounded by unfamiliar architecture. Modern structures had been replaced with white marble pillars, and their once forested home had been transformed into a completely new landscape ruled by Ancient Greeks. 
New threats arose as a result of their new surroundings. Greek warriors, enraged at their ape-like imposters, mythical creatures with hunger in their eyes. The apes knew it would be difficult to escape this environment, but they had to try. They armed themselves with the only weapons they could find: those used by the Ancient Greeks. They prepared to fight, armed with swords, spears, and bows. And they intended to start with the Greeks.