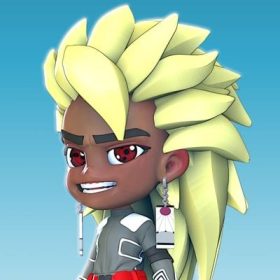 7777 High Utility and Unique 3D Collectible #NFTs Tokou from our #mangaverse are out! Mint Them All!
Nakama! 

Welcome to Otaku Klub NFT, the world's first Japanese anime NFT project with a crypto-game and mangaverse aimed at Otaku and all NFT collectors! 

Get trips to Japan or South Korea, travel around the world for manga conventions, events, and concerts in the United States, Australia, Europe, and Africa, and enjoy unique exclusives such as hand-painted figurines, collectors editions, Japanese anime streaming subscriptions, promos, and more with our Tokou NFTs! 

The cryptogame is being developed and will be available in the second quarter of 2022. 
We are a group of 17 professionals working on this long-term project, which is detailed on our website, www.otakuklubnft.com. 

Join our Discord server at discord.gg/otakuklub. 
There are still a few WL spots available! 
On February 13, 2022, the mint will open. 
On February 12, 2022, there will be a pre-sale.