Significant collection
Significant collection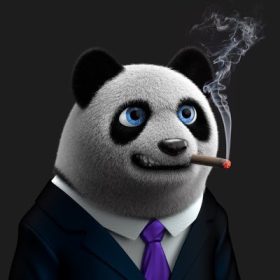 Rare. Unique. Lazy. Features that best describe the Pandaq NFT collection. Join PandaQ community and see for yourself.
The PandaQ is a group of 8,888 unique Pandas that are linked together in the Ethereum blockchain. The collection will be available for purchase through the Opensea marketplace.

Each Panda is one-of-a-kind, thanks to 200 well-designed elements that distinguish Panda as an extremely rare and seldom-seen character.

Joining Panda means becoming a part of a large community that believes in blockchain and a decentralized future.