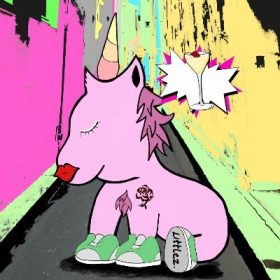 Connecting NFT x wine & spirits lovers! A private membership club get you exclusive wine & spirits products & experiences!
Pre-Mint Price: 0.175 ETH
Unicorn NFT Club Party
All hand-drawn and designed party unicorns are waiting for you to adopt them on the Ethereum blockchain! They enjoy partying, eating, and drinking - the best ones!

Mission and Vision

Vision for the Project
Be the most recognizable NFT club.

Connect NFT with REALITY is the project's mission.

Art is a place where you can express yourself.
It is up to you to choose the color of your life.
Colors are essential in our lives!

Our project is about ART X DRINKS X FOODS X LIFESTYLE, not just arts!