Significant collection
Significant collection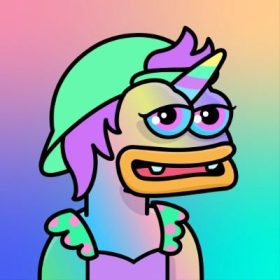 10.000 Colorful and Unique Pepes on the Ethereum Blockchain. With their own Metaverse.
A collection of 10,000 Pepe Universe characters. 
Pepe Universe NFTs are made up of hundreds of colorful body, hair, mouth, eye, accessory, and background traits. On the Ethereum blockchain, each Pepe is a one-of-a-kind, non-fungible token (NFT). Our goal is to build the most vibrant NFT community on the planet! Holding a Pepe grants you access to the Pepe Metaverse's members-only areas as well as unlocking the Pepe skin. We will begin organizing events or live streams with celebrities, influencers, and influential members of the Pepe community on April 1st. 
The second part of the Pepe Universe road map will be decided by Pepe holders.