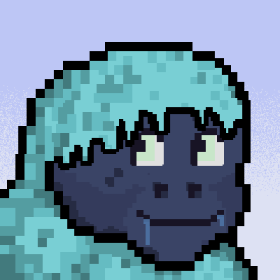 A new vision for NFT investment tackling Global Challenges. Using digital assets to gain value in Science, Technology, Engineering and Maths (STEM) innovation
Inspired by the successful CyberKongz NFT collection and set to change the NFT game

Owning a Pongo (the scientific name for the orangutan) allows NFT collectors to support The STEM Genesis Project from its birth: The world's first NFT and crypto-based science, technology, engineering, and maths investment fund to tackle global challenges through innovation.

The Pixel Pongo community will support the development of a fully transparent and ethical application of crypto to reach our Global Sustainability Goals while generating profit to holders though innovative rewards.

The vision, whitepaper, roadmap, and team members for our truly groundbreaking DeFi project are here www.stem-genesis.com

The cost is 99 MATIC
Total supply is 2200, with 200 earmarked for giveaways and promotion

Briefly,

(1) We are a fully transparent team of established scientists and developers who can easily be googled who want to change Decentralised Finance (DeFi) to enable it to better the world we live in.

(2) Our aim is to build an investment fund, utilising NFTs and our own coin, to leverage crypto funds to invest in real world STEM innovation which will enable for us to meet our Global Sustainability Goals, while profiting  our NFT/coin holders.

(3) We aim to change the culture of DeFi and NFTs so that they can become a trusted and sustainable investment sector for the larger population. We do this by developing accountability and trust through transparency, ethics, and real world application of crypto and NFTs that benefit human and global health.

The STEM Genesis vision

(1) To balance distribution of funds across innovative ecological and social improvement schemes, irrespective of gender, ethnicity, culture and global situation.

(2) To eradicate the current 'cash grab' and 'wild west' culture of the NFT landscape, and to develop a sustainable financial sector which uses NFTs and other digital assets as 'crypto-stocks' in the interest of investors.

(3) To help springboard digital assets as a means for anyone with a computer or smartphone to invest in innovative companies that aim to progress society sustainably.

Changing DeFi to better the world!