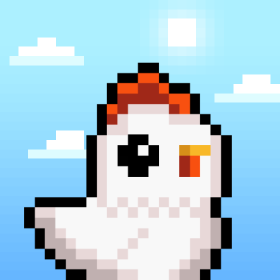 Shareholding game collection. No more play-2-ear, hold-2-earn instead!
PixelChickenz! 🐔 

Battle Royale games implement in-app purchases and season passes, generating multiple revenue streams. Some successful cases in mobile platforms have reached over $1 billion.

TheChickenz understands the NFT world as a Kickstarter platform. With mint benefits, TheChickenz will create a professional mobile game with a company with more than 20 years in the industry.

Holders will be shareholders which will receive monthly benefits. Hold to earn.