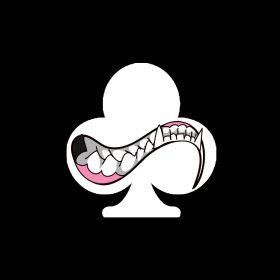 11,111 NFTs to gain access to a Poker Club with exclusive perks.
There are 11,111 NFTs in all. There are more than 125 different characteristics in each item. Metaverse Club and P2E game include more than $200k in prizes and free wearables, as well as other perks.

Advantages of Being a Member
It's possible to make money by playing poker in Poker 2 Earn. In our upcoming Play to Earn Poker Game, you may earn revenue share by delegating your NFTs and receiving free daily chips.

Poker tournaments Every month, for at least a year, the winners of our regular contests and special tournaments will be awarded $10,000.

It's possible to win a total of $200,000 in prizes.
To keep things fresh, we'll be holding frequent eth and NFT drawings and giveaways.

The Metaverse Club
We'll set up a club in the metaverse just for our own use. You may make money from it, and the money will go into the communal wallet. All activities hosted by Poker Dogs will be free of charge to the organization.

NFT wearables are free to download and use.
Virtual goods that may be used in the metaverse will be distributed to holders of the token.

The community's bank account.
Start with 30 ETH, and we'll keep adding to that amount over time. This money will be used to support ongoing initiatives, such as awards and raffles, as well as new ones.

Assembling a team using NFT
We will provide exclusive networking events for members and invited guests both in the metaverse and in the real world.

Admission with priority
All future drops, including Female Poker Dogs, will be prioritized for token holders.

Entertainment
All day, every day, you may play free poker with other members of the community. Once a month, there is a competition. For other NFT groups, we'll host competitions and other events. There is no cost to play Poker Dogs.

Voting rights
As a result, you'll have a say in future NFTs and projects.