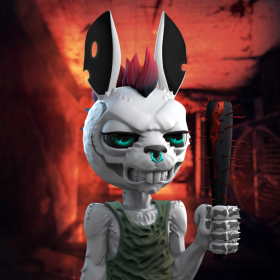 The 3D high-quality collective base of the 3,000 RABBITs ready to dominate the #Solana blockchain world
Rabbit Random Crew is a 3D high-quality collection that is inspired by the crypto leaders of the New World. Our collection consists of 3,000 unique RABBITs ready to dominate the Solana blockchain world. Just as the crypto leaders have done.

We will put everything we have into making this collection better and better for our community. The roadmap justifies our intentions and will show you how far we are willing to go.