Significant collection
Significant collection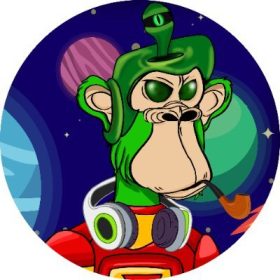 5000 Rocket Apes from Earth will be sent on missions to other planets to discover and bring back other alien species of Apes....
Roadmap 
Reveal of all 5000 Rocket Apes Ranking Mars Mission: In search of Martian Apes...

Rocket Apes will set out on a mission to Mars, where 1000 Martian Apes await discovery and return to Earth. Rocket Apes who find these Martian Apes will become the new owners of these alien Apes, granting them special benefits and allowing them to be sold as a separate premium collection of Apes.

Each Rocket Ape can make an unlimited number of mission attempts until they find a Martian Ape or reach the maximum of 20,000 mission attempts. Each mission costs 0.05 sol (5% chances).

Missions to Other Planets: In search of other alien Ape species...

Rocket Apes fantasize about discovering other alien Apes out there, and Mars is only the beginning....

Possible evolutions after we launch to Mars and beyond
We may issue $RAC tokens as a reward for Staking your Rocket Apes, and these $RAC tokens could be used to fund future missions. Staking alien Ape species from other planets will also result in higher staking rewards.

Inter-planetary Ape breeding: International law prohibits breeding among Rocket Apes, but there is no law prohibiting inter-planetary Ape breeding.....

To Be Continued......