Significant collection
Significant collection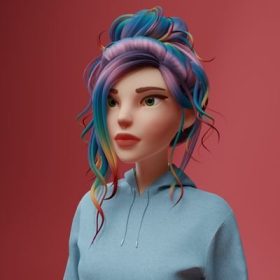 San Coiffure Ladies! One of the world's first brand collaborative collections. Women's supporter roadmap.
Pre-Mint Price: 0.034 ETH
In total, 6434 unique SC Ladies will be minted for a fee of only 0.034 ETH for whitelisting. We chose these numbers for a specific reason: SC is an Istanbul-based company that serves customers all over the world. We wanted the numbers to represent Istanbul.

We have the ideal team to achieve the goals set by SC Ladies. We have a fantastic 3D artist on staff as well as a software developer who is extremely knowledgeable about his field. And we're not afraid to say it: we're not doing this for the money because we don't need it. We will devote 60% of the revenue to the roadmap.

SC Ladies are developing a model in which #NFTs will also be advantageous in everyday life. Our primary goal is to provide a passive income model. But things are different this time. Women's rights are growing even more. Details can be found in our project's roadmap section!