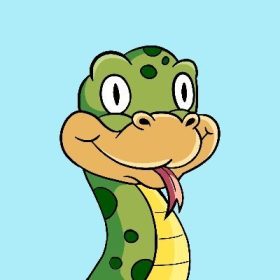 7,500 silly snakes on the ETH blockchain. The team is developing a P2E. Metaverse Snake game + giving back to the environment .
We unleash Amazon's true savers – 7500 Silly Snakes living on the ETH Blockchain. The primary goal of this project is to give back to our community and the world. Profits are distributed among community members through giveaways, games, and prizes, as well as by supporting one of the world's largest organizations, Amazon Watch.

Amazon Watch is a non-profit organization that fights deforestation in the Amazon Rainforest while also assisting indigenous people in the region.

In the final phase, production of the $SNAKE token will begin to surprise our holders even more, as it will be distributed for free to all Silly Snake NFT holders. In SNAKEVERSE powered by Metaverse, you can use tokens and NFTs.

Massive marketing, a fantastic community, and a genuine project utility created with fun and love for the world.
Collections in Secondary Market