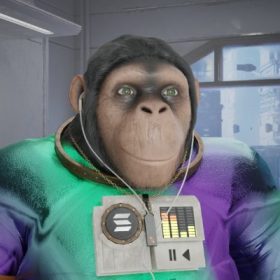 100% revenue sharing NFT Marketplace on Solana Stake the Solmon Ape to earn SMN Tokens & save up to 100%
Because Solana is the fastest public blockchain on the market, we can provide our users with the fastest and most secure NFT Marketplace currently available. 

Transaction Fees are Low 
Solana is well equipped for hyper user growth, with average transaction costs of $0.00025! 

Lightning Quick 
Solana currently supports a sustained rate of 65.000 transactions per second on over 1.100 nodes. 

High Scalability 
Solana executes transactions in parallel on GPUs, providing us with a predictable path to indefinite scaling.