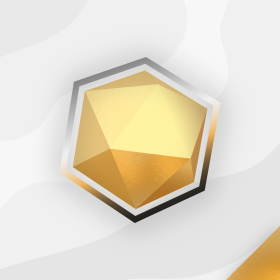 SolSand is a metaverse project with a development team that is looking to bring innovation to the Solana NFT space.
Welcome to the next stage of NFT's development.
Solana's most popular utility-based NFT. This is the place where it all begins!

UNIQUENESS OF 5,000 SAND BUILDING BLOCK
SolSand is much more than a work of digital art. We don't create... we are creation itself, according to a new paradigm based on the foundations of time. What will you do to shape your surroundings? SolSand, MINT Become a landowner by investing in real estate. Each SolSand is given a parcel of land in our upcoming virtual environment, SolanaVerse. It was airdropped in the shape of an NFT!

HODL SolSand is a way to earn money while you sleep. Our token and in-game currency $VERSE will be awarded to all holders based on rarity and time held. Passive income is feasible till supply reaches 70%!

By VERIFYING SolSand, you can OPEN UP OPPORTUNITIES. Members of the "Sand Society," which permits them to be whitelisted for special releases and NFT initiatives, are verified holders. Join a restricted group of people. Your entrance fee is SolSand. Your prize will be an infinite number of options.

In two 2,500 drops, Solsand will mint. We believe that this is the most effective technique for staying ahead of the competition. Either the secondary market will benefit from any leftover demand, or we will wait for demand to catch up before releasing Gen2. Project 2- Super Solyans will employ the "passive P2E" mechanic. "Play to Earn" is a popular concept, but no one wants to actually play! This NFT has a solution. If you have a Solsand NFT, you are immediately whitelisted!

SVERSE is the native token of Solanaverse, and it will work similarly to Decentraland's $MANA. Randomized shapshots will be taken for Solsand owners. The number of $VERSE tokens you earn is proportional to the length of time you've owned x rarity. To safeguard the market, tokens will be delivered in a controlled and gradual manner. Purchase in-game commodities and services, as well as LAND tracts. To get extra $VERSE, put your $VERSE on the line (hold SolSand for a multiplier). Spend your $VERSE when buying LAND. This strategy of earn-and-burn will help to balance current supply.