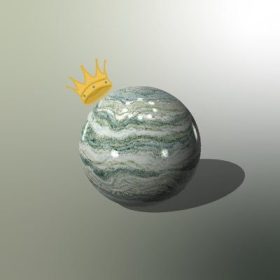 𝕊𝕆𝕃𝔸ℕ𝔸 ➪ 𝚜𝚝𝚊𝚛𝚝 𝚝𝚑𝚎 𝚍𝚊𝚢 𝚠𝚒𝚝𝚑 𝚌𝚘𝚏𝚏𝚎𝚎… 𝚎𝚗𝚍 𝚝𝚑𝚎 𝚍𝚊𝚢 𝚠𝚒𝚝𝚑 𝙽𝙵𝚃𝚜 ➪ ᴠᴇʀɪꜰɪᴇᴅ ɴꜰᴛ ᴅʀᴏᴘ
SolSphere is offering 1000 unique 3D rendered NFTs via the Solana blockchain. Benefits to holders may include but are not limited to exclusive rights to the SolSphere, staking, and other utilities. To get the newest updates and more information on SolSphere, please join our Discord community.

​

The SolSphere team is comprised of hard-working, compassionate, determined, and influential people. Our team is built upon backgrounds of coding, engineering, management, and blockchain experience. Do not hesitate to reach out with questions, comments, or concerns. As all of our team's thoughts and feelings are valid. Please reach out to us via the Discord community. Our project is not just for fun, the community and connections we are building make a solid foundation for what is to come.