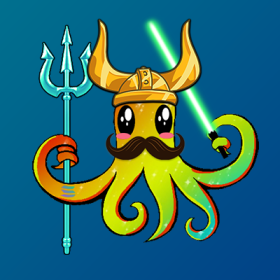 Squid War is a P2E project where you fight against other players in turn-based battles. The winner gets a reward in SOL
Hello mollusks, welcome to Squid War!

What is Squid War? We are a play to earn (P2E) nft project on the Solana blockchain. And concretely what is it?

Concretely? You go into combat with your nft, your squid has different attributes (hp, defense, attack, energy, dodge, and critical hit) and you fight against another nft of another player. The combat takes place on a turn-based basis and the winner wins a SOL reward. Come and discover our project in more detail via our site and our social networks.