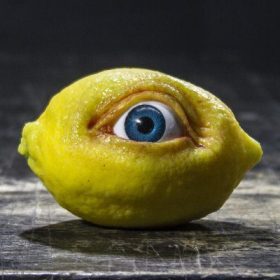 Mixed Animation NFT Collection Unlockable Stop Motion Animated Mini Series
The ALL SEEING LEMON is an NFT collection of omniscient citrus entities designed by The Fruit Factory, a web3 entertainment company that creates magical beings of all kinds.
Our LEMONs are generative art PFPs that combine stop motion animation, digital animation, and photography. The proceeds will go towards funding THE ALL SEEING LEMON stop motion animated series, which will be available only to our holders as unlockable content. LEMONS, as The Fruit Factory's genesis collection, will also provide exclusive access to future works by the creators.