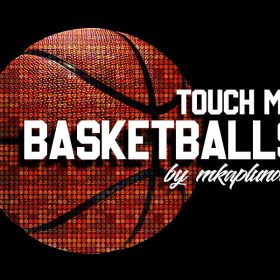 It will be a drop of my "TOUCH MY BASKETBALLS" collection where you can get yourself absolutely unique 3D basketballs.
It will be a drop from my "TOUCH MY BASKETBALLS" collection, where you can get your hands on an absolutely one-of-a-kind 3D basketball ball for a metaverse. These are fantastic photorealistic clean and dirty basketball balls that could be used in metaverses. But it's not just about what you'll get. After I accept your offer, I'll send you a link to an amazing picture of your ball, which you can use as an avatar to show the world that you own your NFT of the one-of-a-kind 3D ball. There are only two balls of the same color in the universe, one clean and one dirty, and it is up to you to choose which one you will own in your metaverse. Keep in mind that these balls are one-of-a-kind, and no new copies of your ball will ever be sold. This rare NFT for metaverses will be yours alone.
Feel free to make an offer because I'll sell it to whoever makes the best offer for any basketball ball in the collection by the end of the week.