Significant collection
Significant collection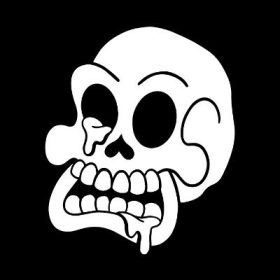 Toxic Skulls Club is an NFT collection of 9,999 skulls with over 380 hand drawn traits!
Skeletons were roaming the forest in a faraway land in search of the river of life! Longing to be mortals once more, they continued their search until they came across a river. This river flowed in bright pastel colors that put these skeletons to sleep. They all jumped in without hesitation! When they emerged from the river, they were shocked to discover that they had all been mutated into Toxic Skulls. This river was not a life-giving one, but rather a poisonous one! The Toxic Skulls formed a Club in order to conquer the world in their newly tainted form!

When you purchase a Toxic Skull, you are not simply purchasing a rare work of art. You are joining a club whose benefits will grow over time. Your Toxic Skull can become your digital identity, allowing you to access new digital opportunities.

Toxic Skulls are stored on the Ethereum blockchain as ERC-721 tokens and are hosted on IPFS. Each holder receives ownership and commercial use rights to their NFT.