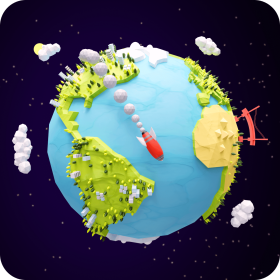 ULAND is The First Virtual Land, Revenue-generating NFT Platform Built on the Real World!
ULAND is the world's first revenue-generating virtual land NFT platform built on the real world! Every location that exists in the Real World exists in ULAND, including the United States, France, California, and Morocco.

Land are the 'game pieces' of the ULAND MetaVerse in which our fascinating Play-to-Earn Game will take place (think Catan, Monopoly, and Civilization), paving the way for more utility and an explosion of earning potential!

Following an enormously successful Pre-Sale in which 100 Tier 1 (Countries) sold out in record time, we are now releasing the last Tier 2 Land Assets (States/Provinces) – act quickly!