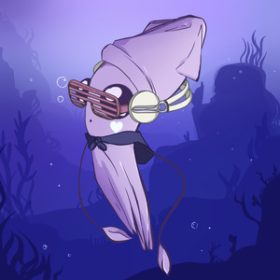 My Squid NFT is a collection of 500 randomly generated unique works of art stored in the Solana blockchain. All squids a
ROADMAP ACTIVITIES 

My Squid is here to stay. Once we have reached our target sell through percentage, we will begin to work on achieving the stated goal. 

STAGE 1: AMY SQUID COLLECTION 

STAGE 2: CREATE A COMMUNITY ON TWITTER AND DISCORD 

STAGE 3: SALE OF ALL NFTs 

STAGE 4: PLACING THE COLLECTION ON MAGIC EDEN 

STAGE 5: SITE CREATION | COMING SOON | 

STAGE 6:   The development of a card game in the PvP Arena and PVE adventure genres. Your NFT My Squid will be used as playable characters. They can also be mutated to produce a better NFT.
Collections in Secondary Market