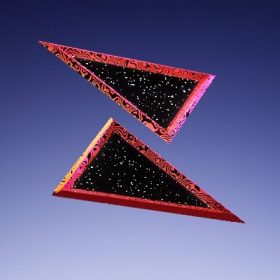 "Every artist was first an amateur" Each Zpheres is a unique piece of art meticulously designed Lived in Solana
WHY CHOOSE ZARNYX? 
Nyx is a Greek goddess who stood near the "beginning of creation." Her appearances in surviving mythology are few, but they reveal her as a figure of such exceptional power and beauty that Zeus himself fears her. We named our project Zarnyx because it represents the beginning of our exceptional and beautiful idea creation that others will fear. But none of that really matters. To be honest, it's a combination of two people (founders) who want to build something big. 

OUR VISION AND GOALS 
What is our goal? To build our own metaverse in which you can explore the world using your community NFT. Owning your own plot of land, chilling and chatting while flexing your community NFT is a whole new level of fun! Above all, we wanted to create the strongest community in the Solana NFT ecosystem, where people can hang out without fear of discrimination or FUD. Furthermore, we value the arts and artists.