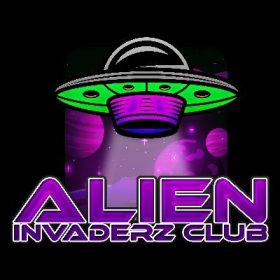 Greetings Earthlings! 7,777 Hand drawn aliens out of this world! Public sale date: February 13th, 2022.
Welcome to the long-awaited Alien Invaderz Club. 7,777 hand-drawn extraterrestrials from another planet. Literally.
The Alien Invaderz Club consists of 7,777 aliens from a dying planet far away. The aliens grew tired of the other aliens' evil and gruesome ways, so 7,777 aliens left to start a human-friendly planet where they founded the Alien Invaderz Club to welcome humans and show humans that not all aliens want to eat their brains.

This project has a lot of potential for long-term growth and utility. Stay tuned for the implementation of breeding and staking functions.