Significant collection
Significant collection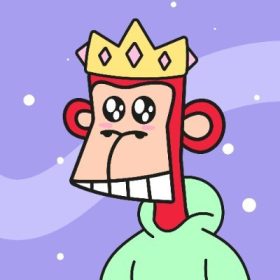 Ape Doods is a community-driven collectibles NFT project. ApeDood NFTs are made up with over a hundred exciting traits.
There are 5,555 Ape Doods in this collection. 
Ape Doods is a collectibles NFT project driven by the community. ApeDood NFTs have over a hundred exciting traits such as faces, hair, hats, bodies, and backgrounds. Ape Doods are non-fungible tokens (NFTs) on the Ethereum blockchain. Holding an ApeDood entitles you to participate in our community events or be rewarded with NFTs from future collections, such as 3D Ape Doods, as well as a wide range of MERCHANDISING. Ape Doods' Road Map is collaborative, and decisions will be made by Ape Doods holders. We believe that with imaginative ideas, adequate resources, and coordination, we can bring ApeDoods to every vertical of popular culture! The Ape Doods public mint has yet to be determined, but it will be determined by our community, as will the price of each NFT.