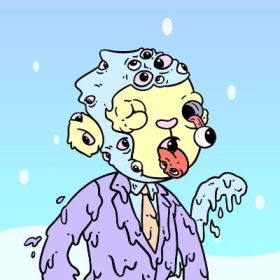 Ape-ol is a community-driven collection of 10,000 unique NFTs living on the Ethereum blockchain and accessible to anyone.
Pre-Mint Price: 0.069 ETH
By purchasing an Ape-ol, you are joining a community of 10,000 little chimps who want to spread positivity and make the metaverse a more welcoming place for all.

Our collaborative roadmap 1.0 aims to create a community-created project. This is where we lay the groundwork for a life-long adventure in the metaverse.

Upon reaching certain milestones, every holder will receive exclusive benefits such as the opportunity to receive a physical canva of your NFT, merch with your design, a metaverse experience created by the community, and a free mutant Ape-ol to all holders.