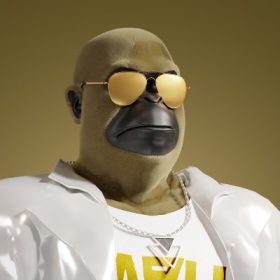 ApeRap United is a gang that oozes affluence and exclusivity.
ApeRap United is a gang that exudes affluence and exclusivity. A group of daring and fashionable apes united by a common goal: to rule the streets with their brand of music while flexing their high street fashion muscles. 

ApeRap United is the first NFT project to combine NFT avatars, music, and fashion. Holders will be able to mint future drops for free and will receive exclusive access to our community as a reward. 


The ApeRap United is a collection of 10,000 unique NFTs on the Ethereum Blockchain. These NFTs will be the future of celebrity avatars in the Metaverse.