Significant collection
Significant collection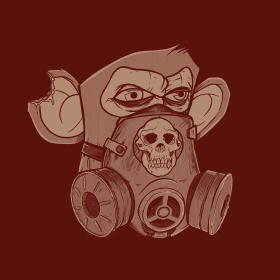 A collection of 8,888 Post Apocalyptic themed Chimp NFTs by @TheHaddy, going back in time to save humanity.
By minting an ape, you are successfully helping them spawn into our world and contribute to the cause of cleaning our seas, reducing our usage of harmful plastics, and helping the endangered species of the planet.

After one month from Launch (12-15-21) all un-minted Apocalyptic Apes will have failed in their time-travel attempts and be lost in the multiverse (burned).