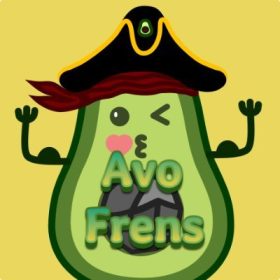 Avo Frens is a community of 10k delicious & unique members.
Avo Frens is a thriving community of 10,000 delicious members, each with their own distinct personality. They work hard to make every day as tasty as possible, and their world is growing at a rapid pace. They all want to grow their delicious family and make good use of their $GUAC.

Every day begins with GM!

According to legend, it stands for Guac Morning!