Significant collection
Significant collection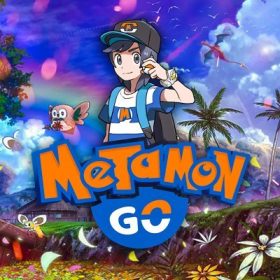 Catch, train and battle wherever you are in the Metaverse with friends and your Buddy Metamon.
Jarga Media is a global gaming and entertainment company that thrives on cultivating creativity and incubating innovation. They are home to a diverse group of professionals and industry leaders in fields ranging from interactive entertainment, software, and applications to game development, cybersecurity, visual effects, art, and animation.
Jarga Media has previously collaborated with Activision, Blizzard, Disney, and Ubisoft, and we're thrilled to add Metamon to that list.

Metamon is a battle and tournament game of the highest caliber. Metamongo is an online blockchain game set in a virtual country in which players battle each other using in-game characters called "Metamons" to win prizes or real money in Ethereum. The play-to-earn game allows players to own virtual plots of land as NFTs, construct facilities such as the gym to host tournaments, and earn real money (in ETH) through the means.