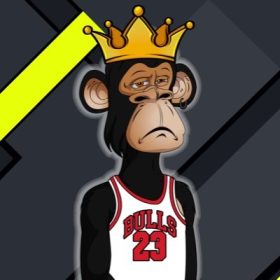 "baller ape legends" is a collection of 10,010 original NFTs. Each NFT is unique and comes with membership to the MVP club, which includes access to exclusive benefits and utilities.
We will hold our Dream Car Raffle once every Ape Legends NFT has been minted.

We have an equally amazing prize for this incredibly special event. Yes, the first Baller Ape Legends raffle will be for a brand new Ferrari convertible.

To show what it means to be a member of this exclusive MVP Club, one lucky winner will be able to live out his baller fantasies by owning a brand new Ferrari convertible.

Each NFT represents a single raffle entry. Collectors can buy multiple baller ape legends nft to get multiple entries. To ensure your chance at this life-changing grand prize, you'll want to get in early, before the Baller ape legends NFTs sell out! Don't forget to connect with us and follow us on social media, where we will announce all presales and the most recent updates.

The raffle will be automatically triggered once all 10,010 NFTs have been minted, and one lucky winner will be the new owner of a brand new Ferrari convertible.