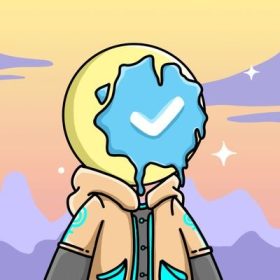 Bouncing Buddies are a community driven collection of 10,000 animated NFTs. BouncingBuddies are made up of hundreds of creative & eye-catching traits.
Pre-Mint Price: 0.035 ETH
Droll Dinosaurs
Droll Dinos is a one-of-a-kind NFT collection stored directly on the ETH chain, generated by a custom software (co-created with my little daughter) that creates each dino with unique characteristics such as background, hats, body colors, mouth accessories, and eyes.

My 6-year-old daughter used an online graphics tool to draw all of the objects pixel by pixel, using pixel art. Obviously, she considered the most bizarre and amusing objects. This makes her the world's youngest girl to have created a collection of NFTs.