Significant collection
Top collection
Significant collection
Top collection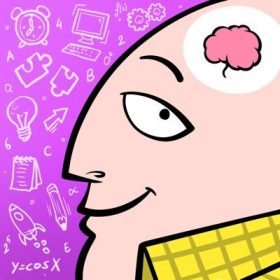 Brian NFT collection by Braindom games is a limited collection of 9,999 unique 3D NFTs with hundreds of unique attributes captured on Ethereum blockchain.
Brian NFT is based on one of the most popular puzzle and brain teaser games of all time, Braindom by Matchingham Games. Braindom has been downloaded over 150 million times on Android and iOS devices. It's a free mobile game where you can put your wit to the test in a fun and brainy way.

Braindom is one of Matchingham Games' most successful projects. It has been popular as a:

#1 top free app #1 in the App Store's Word Games category and Google Play #1 in the App Store's Trivia Games category
On the App Store, it is ranked first in the Puzzle Games category.
#4 in the Google Play Games category #5 in the App Store Games category

Needless to say, the majority of NFT projects intend to create a game as a secondary goal. Meanwhile, our main character, Brian, already has his own successful game, and it's time to level it up with NFTs!

We're in it for the long haul, and we're here for you, Intellectuals! The course is set, the horizon is clear, and we're already planning how you can profit from holding Braindom's Brian NFTs. Keep an eye out!
Collections in Secondary Market